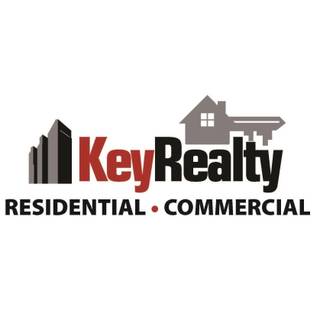 Key Realty Broker Broker
Tel: | Email: Sales@keyrealtyus.com
Address: 6755 Weaver Road | Company: Key Realty | License ID: 478.025868
License ID:

478.025868
Tel

:
Email

: Sales@keyrealtyus.com
Company

: Key Realty
Address

: 6755 Weaver Road
Key Realty is a locally owned full service real estate company that provides residential, commercial, industrial, investments, land, foreclosures, rental and new construction services in Illinois, Florida and Wisconsin. Key Realty is headquartered in Rockford, IL.



Key Realty has been ranked in the top brokerages in the US for the last 8 years in a row in Real Estate Magazine and John Murray, it's President and Managing Broker and his team has been ranked in the top 7 real estate teams in the U.S. by Real Trends in the Wall Street Journal by transactions for the last 8 consecutive years in a row. Key Realty's success can be attributed to its focus on professionalism, customer service, social responsibility, commercial development and a push towards feasible and sustainable home ownership throughout our local communities.


Areas of Expertise
BUYER SERVICES
We're here to help you find the home of your dreams. With a team of experts guiding you every step of the way, our extensive knowledge and experience will ensure you have the best home buying experience possible.
how it works
SELLER SERVICES
We take the stress out of selling your home by providing a seamless experience from start to finish. Our team will put you in the best position to market your home and sell it for the highest possible price.
get our service
TESTIMONIALS
John was a great help in our first home search. We started looking for a place last year but gave up after a while and decided to stop looking. John was always patient in our job search and certainly did not pressure us into buying anything but was more than happy to take us around town showing us places. It was also great that John knew the ins and outs of contract negotiation. I think we got a pretty good deal. John is very responsive to emails and calls and usually got back to my emails in an hour or less.

Overall a good experience and I would recommend John to others.

John is knowledgeable, professional, and optimistic. My husband and I worked with him in the summer of 2016. We were in a dual agency situation, where He was representing both us and the seller to negotiate the best deal for both of us, and we feel really confident that he did just that. He was accessible, friendly, and even fun throughout the process. In an industry like real estate, you can often find professionals who are in it for themselves or trying to spin things to their benefit. We found that was honest and trustworthy, and never doubted his intent to serve our desires and needs.

John helped me buy my first house. He helped me find exactly what I was looking for. I got a place that had the size, location, and view that I wanted and couldn't be happier!! John is extremely reliable and responsive whenever you need something. Whether it was showing a property or readying paperwork for an offer, he could always be counted on. He helped me through every step of the process from writing a cover letter to finding a great deal on mortgage and insurance and so on.

He really did make the process as easy and painless as possible for me. I was able to obtain my dream house after only making a few offers in ultra-competitive Illinois real estate market. I know I will keep in touch with John for a long time. And I cannot thank him more for his help in the process.

Definitely 5 stars for John Murray... he is the best!

We had a wonderful experience selling our rental property with John Murray. I cannot say enough good about him. We had a particularly difficult property to sell, however, John was able to sell it easily for more than we had originally thought we'd get. He worked his magic and we actually had people asking about it before it went on the market. Within a week we had several offers. He has been awesome after the sale of the house too. There have been several small issues that have come up after sale and John has helped us to take care of them. Buying and selling property is one of the most stressful things in life. If you are buying or selling, do yourself a favor and call John... he is amazing.

John was recommended to us by a friend claiming that he was the 'best in the business'. 2 bids later and having won the house that we wanted in this *insane* Illinois Area market, we couldn't agree more. As first time homebuyers, John always patiently answered all our countless questions and gave us excellent advice and support when we needed it. On our next real estate endeavor, we'll be reaching out to him again for sure and will recommend him warmly whenever possible.

Thanks again John!

Buying a house is a very stressful experience. I had heard terrible stories about other people's experiences in dealing with Real Estate Agents and the worry and anxiety of the whole business. However, from the first moment I met John Murray, I felt I was in excellent hand.
He was professional, friendly and patient with helping me understand the whole process. He was quick to answer all my questions sent to him via email or He immediately called me back when I left a message.
He helped me to put together a really strong offer and was spot on when it came to bidding on the house. I got an excellent buy on a second home in the city because of his intimate knowledge of house prices in the area. He went the extra mile for me. I have already recommended two friends who are just as thrilled with them as I have been. If you are looking for a good Realtor you need look no further.

We worked with John to close on our first property. Buying in IL is a very challenging endurance race and John was a helpful guide throughout it all. He's practical, detail-oriented and was able to help us set realistic expectations but made sure we were thinking through long-term issues that might not seem obvious to new buyers (e.g. yes, you absolutely do need parking. no, you can't expect a move-in ready place with that budget in that neighborhood.)

He took calls with us when on vacation, texted us in the evenings and answered any question we sent him way. He would go out of his way to put us in touch with resources to help us make decisions - like a current resident in the neighborhood .I'd recommend working with John. :)

My sister and I just closed on our first duplex in IL with John Murray.
From our first conversation, it was apparent how knowledgeable, friendly and easy John was to work with. Although we didn't get that first place, we did start working with John in our search. It was the best decision we could have made. We had a complex set of requirements, complex financing, and many questions as we narrowed in, offered on, and financed our dream home. Together, we found the perfect place in just a few months and in this crazy market!

John was there every step of the way with support, intelligent answers, tailored and thoughtful suggestions and guidance. He's simply the best in the business.

We were incredibly fortunate to have Jesse as our realtor throughout our home buying process. Jesse is extremely responsive and would always arrange showings very quickly so that we would not miss any opportunities to see potential homes. I also have to say that Jesse was very patient with us. We looked for a long time before even making our first offer and Jesse was kind, encouraging, and supportive the whole time. Jesse is also very well connected and provided us guidance and helpful contacts through the inspection and financial procedures as well. He kept us up to date and well informed about every step, from the offer, through negotiations, right through the closing. With Jesse's experience, patience, and guidance, the process was smooth and we have now purchased a home that we love. Thank you Jesse.

Cassandra was very helpful in helping us find a home near Rockford as we were not familiar with the area. She was often available on short notice to show properties and was always available by phone to answer questions. She has a thorough knowledge of real estate law and was comfortable handling our unique situation.

Key Realty
Please let me know how can I help you.